Go to Bottom
Melbourne Home Extensions & Renovations Made Easy!
If you love where you live, but you've outgrown your home or it no longer suits your lifestyle, we can help. Melbourne home extensions and house renovations have never been so easy! Our drafting services and assessment of builder's quotes for your home extension will take the stress out of building, extending or renovating your home.
RFT Solutions has been providing drafting services for home extensions, new homes and developments in Richmond, Hawthorn, Kew, Toorak, Balwyn, Malvern and Camberwell. We obtain all the required permits, building cost estimates and assess builders quotes from professionally recommended builders.
Work with RFT Solutions home extension & building designers for skillful design and drafting services that blends perfectly with your home, full design and permit documentation plus 3 or more detailed builder's quotes through our Tendering service.
We will:
Design your house extension or renovation
Obtain all permits
Tender documentation to recommended builders
Assess builders' quotes
You receive:
A skillful design that realises your expectations
Savings of 10-30% on construction costs
Quotes from builders recommended by building surveyors
A beautiful and soundly constructed home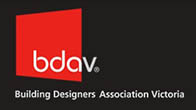 CONTACT US TODAY ON (03) 9421-2222 (03) 9421-2222 TO ORGANISE A FREE CONSULTATION.
WHY CHOOSE RFT SOLUTIONS?
If you're building a new home, house extension or renovation, RFT Solutions offer peace of mind. Our goal is to save you time, money and achieve a result you love.