Drafting Services & Home Extensions Hawthorn
If you're thinking about a home extension in Hawthorn you've picked the right place. With the popular area a super-convenient 10 minute hop (or less) to the Melbourne CBD, a home extension is a great way to enhance your lifestyle and living space rather than relocating!
Home Extensions in Hawthorn
Since the 1990's Michael Caleo, owner of RFT Solutions has designed beautiful, functional Hawthorn home extensions contributing to one of the city's very best inner suburbs.
There are so many reasons RFT Solutions are the top pick for drafting services Hawthorn residents love!
Example Hawthorn Drafting Services & Home Extension Projects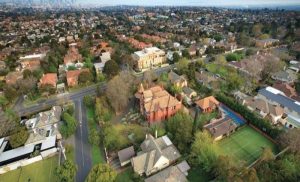 Hawthorn Apartment Renovation
We transformed a small 1960's apartment into a dual function residence/working space for the owners to use when they are in Melbourne. The existing structure was re-imagined and opened up with half walls, open stairs and beautiful natural timber and cabinetry.
House extension in Hawthorn
We altered the internal layout of the building to achieve a major upgrade to the kitchen and facilitate a greater connection to the exterior while achieving compact functionality of the main living, dining and kitchen area.
Diverse Architecture in Hawthorn
Located on the beautiful Yarra, there is more than one reason to live in Hawthorn. Settled in the 1830s, some of the home extensions Hawthorn residents of today have done are built around grand Victorian architecture, situated on European tree-lined streets.
This grand vision of an up-market, aesthetic suburb can also be seen today in incredible schools, churches and sporting clubs – and the most famous Hawthorn sporting club is of course the highly successful AFL team.
By the latter 1880s, there were plenty of working class people in Hawthorn, so many of the home extensions Hawthorn boasts are to single front cottages, and of course the more contemporary residences of the 20th century that so many locals live in today.
Many of these houses are characteristically pink, brown or black – and that's all about the local clay brickworks that many Hawthorn residents worked at.
RFT Solutions provides a design and drafting service for Hawthorn home extensions and renovations. We obtain all the permits required, building cost estimates, then tender and assess builders quotes from professionally recommended Hawthorn builders.
CONTACT US TODAY ON (03) 9421-2222(03) 9421-2222 TO ORGANISE A FREE CONSULTATION.