Drafting Services for Camberwell Home Extensions & Renovations
The suburb of Camberwell, a cool 10-kilometre hop from Melbourne is wonderful place to settle. So if you've outgrown your home, our experience with Camberwell drafting services can help you extend your home rather than relocating.
Character home extensions in Camberwell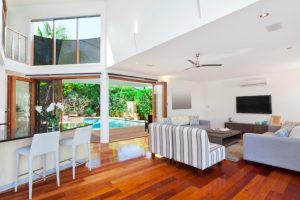 If you Google 'Camberwell', you might read up about a Camberwell just south of London – but there is a connection! An early Aussie settler standing at Camberwell Junction said it reminded him of Camberwell UK, and some of the earliest homes were Victorian and Edwardian.
It's no surprise that there are plenty of home extensions Camberwell residents have been doing that make the most of this original, character architecture whilst bringing it right up to date with modern, practical and contemporarily beautiful work such as the example pictured by RFT Solutions.
Since the 1990's RFT Solutions has designed beautiful, functional Camberwell home extensions contributing to one of the city's very best inner suburbs.
Example Camberwell Drafting Services & Home Extension Projects
The site is small and the project included alterations to the residence to increase the amenity of the existing home and included refresh of bathrooms and kitchen and a new entertaining area with greater connection to both the front and back of the home. New textures were created with the tiling and vertical board cabinetry finish.

Camberwell, a sought after Melbourne suburb
Just a short drive or bike ride east of the Melbourne CBD, Camberwell is a busy, vibrant Melbourne suburb – and not just for the famous Burke Road shopping strip and thriving business community.
The suburb's beautiful and family-friendly reserves, parks and playgrounds, like the fantastic Frog Hollow and Fordham Gardens also make it a sought after location for families.
Local homes attract some of the best prices in greater Melbourne, and you can be sure that some well-known residents have commissioned home extensions in Camberwell. Did you know that Geoffrey Rush, Dame Edna (Barry Humphries) and former Treasurer Peter Costello have called Camberwell home, or that Kylie and Dannii Minogue went to Camberwell High School?
RFT Solutions provides design and drafting services for home extensions and renovations in Camberwell. We obtain building cost estimates, all the permits required, then tender, assess and negotiate builders quotes. We tender to builders whose reputation, time in business and quality of work has been recommended by building surveyors. Building surveyors issue the building permit and conduct inspections during construction. They are the best qualified to judge a builders quality of work rather than friends or neighbours.
CONTACT US TODAY ON (03) 9421-2222 (03) 9421-2222 TO ORGANISE A FREE CONSULTATION.