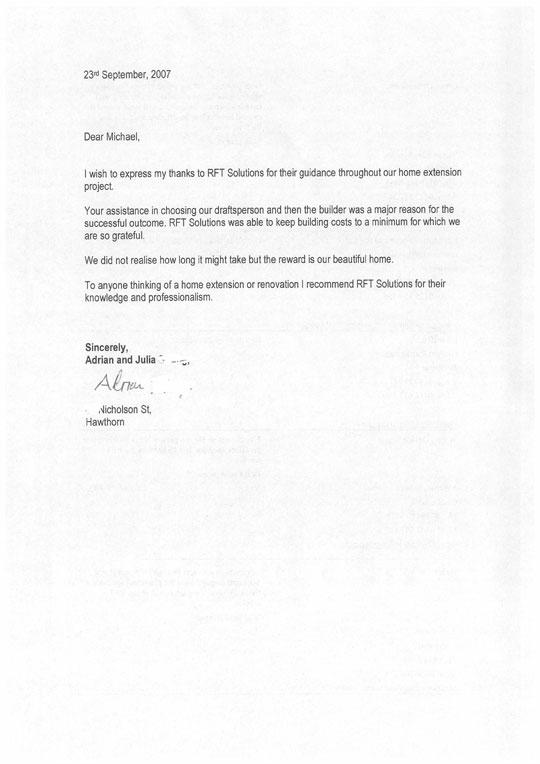 I wish to express my thanks to RFT Solutions for their guidance throughout our home extension project.
Your assistance in choosing our draftsperson and then the builder was a major reason for the successful outcome. RFT Solutions was able to keep building costs to a minimum for which we are so grateful.
We did not realise how long it might take but the reward is our beautiful home.
To anyone thinking of a home extension or renovation I recommend RFT solutions for their knowledge and professionalism.