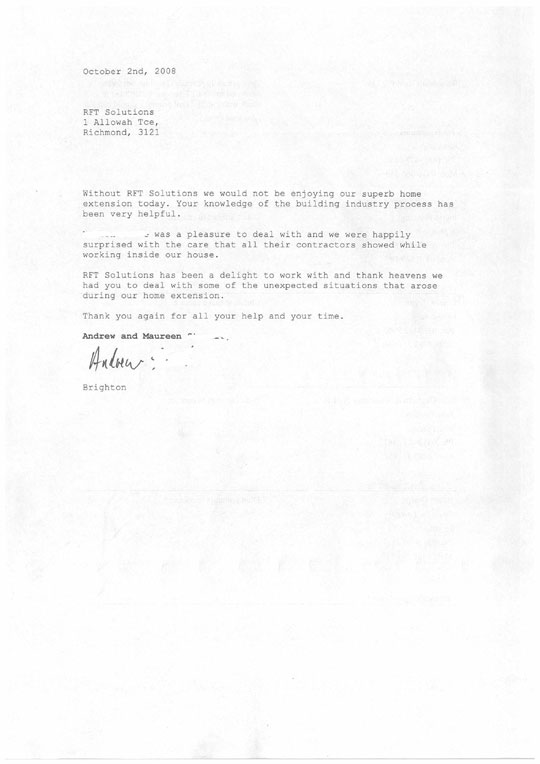 Without RFT Solutions extension we would not be enjoying our superb home extension today. Your knowledge of the building industry process has been very helpful.
It was a pleasure to deal with and we were happily surprised with the care that all their contractors showed while working inside our house.
RFT Solutions has been a delight to work with and thank heavens we had you to deal with some of the unexpected situations that arose during our home extension.
Thank you again for all your help and your time.